During 2010  I was contacted by Aireko Enterprises , a well- known construction services enterprise with base in Puerto Rico for over 40 years.  The client was working on a proposal that consisted in a Photovoltaic Installation on the roof and other areas of the Museum of Art of Puerto Rico (MAPR).
The client ask my collaboration with few 3d Model Views that could support they proposal presentation. Although they provide me with the site plan CAD drawings   I had to make a site visit to document the building scale and site conditions. All the information collected help me with the 3d construction process.
After the site visit and collect information  the three-dimensional model was perform satisfactorily. Here are the final outcome: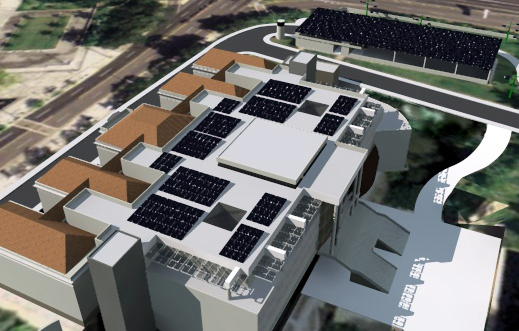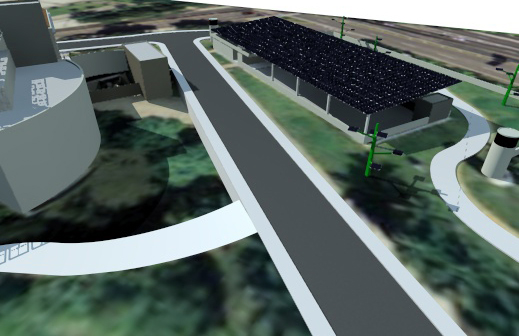 Need help with a  proposal for a client and  don't know how to do it. contact me.
If you like this work feel free to comment in the speak your mind section at the bottom of the page.